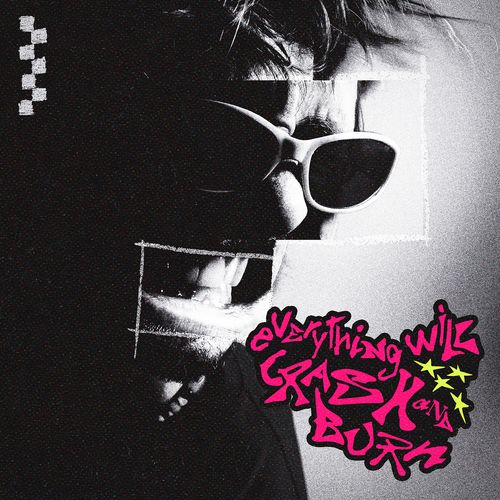 Wesley Black – EVERYTHING WILL CRASH AND BURN
Release Date: 31st August 2023
Not a month ago the mini-EP Everything Will Crash And Burn was released by Wesley Black. The EP sees a style really start to come together following a couple of years of releasing singles, plus a longer EP in 2021.
Despite being just the trio of tracks, this EP really sells what Black is trying to achieve here with an ultra-modern punk vibe heavily infused with pop influences. Opening track 'READY2GO' is the epitome of the '2000trees' type band currently. It's catchy, it's dramatic and it's so danceable that it's hard to keep still.
'UR NOT MY MOM' takes a bit of a turn, in terms of the EP and also Black's career to date, with a step into a more rap-inspired track. Despite not being anywhere near as expansive and powerful a track as its predecessor, 'UR NOT MY MOM' puts even more focus on the witty and self-deprecating lyricisms of Black. Anyone that has recently been listening to Joey Valence & Brae will be very interested in this track.
Closing off the EP in style we head to a dirtier, grungier anthem in the form of 'I GUESS THAT'S ME'. The closer is the most self-referential track of the three, with clever lyrics that blend well with the fuzziness of the instrumental side of the song. When you first press play on the EP this probably isn't where you would expect it to end up.
The strength of Everything Will Crash And Burn really lies in the variation that is brought into the piece. At less than eight minutes long, the EP is shorter than the average track length of a post 2000s Iron Maiden track, but it brings punked up energy, pop anthems, rap and what is just an all round good listen. We truly need more of it though. Get recording again!