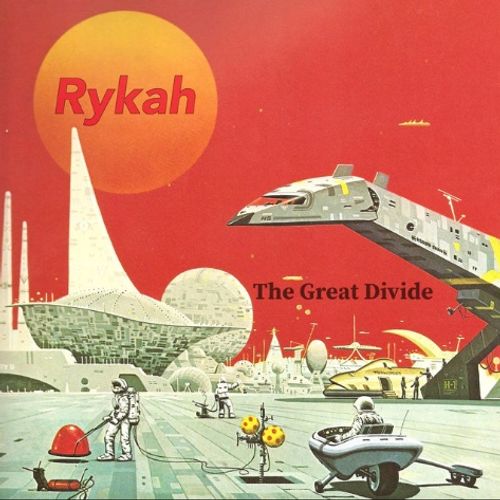 Rykah – The Great Divide
Release Date: 9th March 2023
In what feels like yesterday but is basically a lifetime ago, it has been six months since Rykah released the debut EP 'The Great Divide' (in which time they've also released a new single, 'Witch Season') and we're finally bringing it to you. Settle in.
At just the four tracks, the EP doesn't quite tick over the 15 minute mark, so firstly there's no excuse for not jumping in. You'll be ready for that second cuppa by the end of it, delightful.
The opening EP opens, as it feels like is becoming a tradition on EPs, with a title track and one that does an admirable job of laying out the stall for what's to come. 'The Great Divide' as a track, and with the other three tracks included too, is alt-rock. Sure there's some more standard hard rock in there, there's even some punkier elements and the opening of 'Astral Plains' before it moves back towards that alt-rock vibe.
'Free Flyer' takes a big risk. Not in terms of being overly experimental or pushing boundaries, but one of the lyrics is "her hair blows like a sea anemone". Now, if you've seen Finding Nemo you'll know that that isn't exactly a piece of cake to say, never mind sing. Outside of that you have a strong rock track with vocals that really feel like they believe, understand and are part of the track. Something that feels lacking in a lot of music currently. Closing the EP, 'The Fading' has an appropriate name and truly follows suit for the rest of the EP. It's a deep track and probably the best vocal track on the piece, though not by vast amounts. There's a consistency throughout the four songs that is admirable and will set these guys up well as things move over the coming months and years.
There's a lot to like in a small place here with influences coming from all over the rock world. At four tracks this feels like a really good start to the career of Rykah as a band and we're excited to see where it goes. We'll also be wanting to get to a show to see how that anemone line goes live.