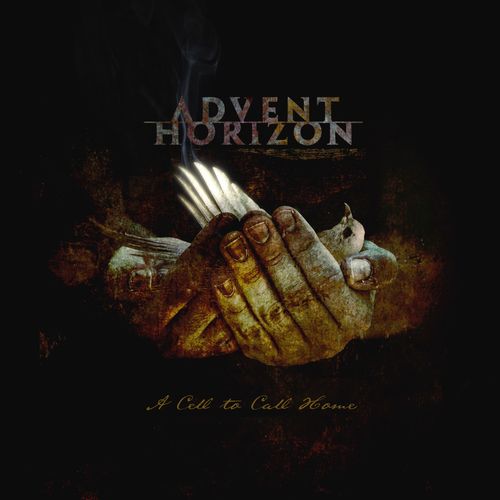 Advent Horizon – A Cell to Call Home
Release Date: 6th October 2023
Album number three from proggy rock metal outfit Advent Horizon was released earlier this month and at nearly an hour for the eleven tracks included on the piece. Transitioning through delightfully soft fantasy style jingles through heavier guitar based sections with ease is a delight throughout and there's plenty here for any potential prog fan to test their teeth on.
'Water' kicks off proceedings moving from a quite nice, quaint little intro through powerful guitars, soaring solos and reaching a crescendo a few minutes in with piano in tow. Said piano continues beyond the opening track, delivering a dreamscape worthy of the most indulgent of RPGs through 'Snow Child', an interlude in its basic state but so much more than that, softly delivering the lister into 'How Did It Get So Good?'.
'How Did It Get So Good?' takes the intro and dials it up a notch, it's a bit rockier throughout and that's probably partly due to Randy McStine's guest appearance on the track. There are a few times on this song alone where it feels like it could be moving on to the next track, at over seven minutes long that's not really a surprise, but it's the power of the song and the band that it keeps coming back bigger than before. The final couple of minutes on the track being possibly the best on the album.
As you travel through the middle of this lengthy album you get some delightful guest vocals from Kristen McDonald, the stand out being 'Truth' where her vocals clash perfectly with frontman Rylee Mcdonals. This is followed by probably the most high profile collaboration as Dream Theatre's Jordan Rudess jumps onto 'Calling It Off', most likely the progiest track on the record. Here Vast sections of instrumentals pick the listener up and transport them to a new expanse. A journey for all.
As the album begins to draw to a close, almost title track 'Cell to Call Home' brings with it a ten minute run time extravaganza. If a whole album could ever be defined by a song it is here. The musicianship is exemplary throughout and for a song that's as long as three regular tracks there is no wasted time, no moment where you're past thinking 'why is this still going on?'. A truly excellent piece of rock composition before the closing piece 'Hold Me' has the feeling of exactly what the title describes. A softer, prog-ballad of sorts that's the perfect wind down after an album that has so much going on. Time to mentally decompress before heading back into the real world.
A Cell to Call Home covers so many bases in the hour it runs for. Every single thing that happens throughout the piece is intricately pieced together and feels like it was lovingly carved out of someone's mind with a single minded focus. This album is an experience from start to finish.