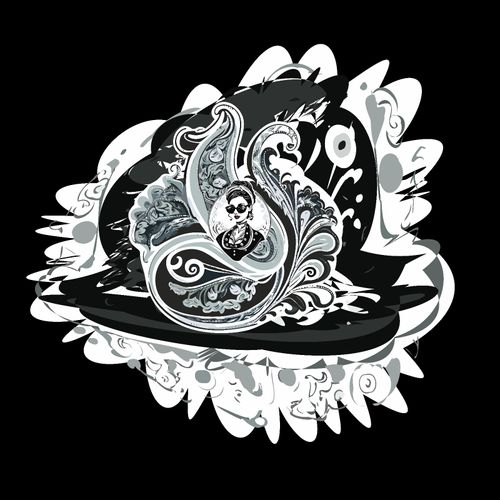 Chaplin Supro & The Mirrorball Spin – Sounds of The Chaplins
Release Date: 5th November 2023
Throwbacks to the 80s and 90s are still fully in vogue as nostalgia culture flows through pretty much everyone at the moment. Whether it's 90s fashion, 80s style movies and TV shows or just about anything else that you could want to package up and sell back to people as 'new'. Cynical, eh? Well yes, but luckily Sounds of The Chaplins is the latest album from Chaplin Supro & The Mirrorball Spin, a brand new project that is just putting the music first. There's no 'hit subscribe' on social media every fifteen minutes, just the music and you to listen to it.
What Sounds of The Chaplins does do though, is it brings a modern take to the styles that many grew up with. That signature synthy new wave indie purrs out from every orifice, from the jangly guitars to the sombre vocals that are just oh so distinctive, this isn't capitalising on a fad, this is on homage to one's influences.
A strong intro in the form of 'Wanderer' sees a lovely twinkly opening subside as those aforementioned sombre vocals take over. It's not all doom and gloom with a lovely bit of Michael Caine kicking off 'Held Up With Safety Pins'. Here life gets a little more bouncy and a little more upbeat, though the depth in the vocals doesn't show signs of waning at any point. Consistent throughout the full almost 50 minute run time, there's just a real feel of how genuine Supro's vocals in every single note that comes through. Constantly emotive and elevating the lyrics into a compelling story regardless of the topic.
One of the highlights of the record happens to be the shortest, not that that's the reason, and comes in the form of 'That's Why! (We're so damn high)', a slightly punkier base to the track merged with some old school guitars and faster paced vocals makes this one stand out before 'Black Nights, Amber Lights' takes things on a darker path. Harder sections and even more vividness pouring out of the lyrics make this an essential story.
As the album heads towards its conclusion, you have the pounding drums and soaring vibes of 'One Last Step To Midnight', a beautiful track combining everything you've been part of to this point. Each track feels unique in its own way but this one has the aura to go with it, a track that feels like the credits are rolling as you fly above the clouds. In truth, there's so much going on on this album, where 13 tracks of varying musical styles come together, that it is one that needs to be listened to with full focus (and likely a glass of red). All of the influences, but still unique.