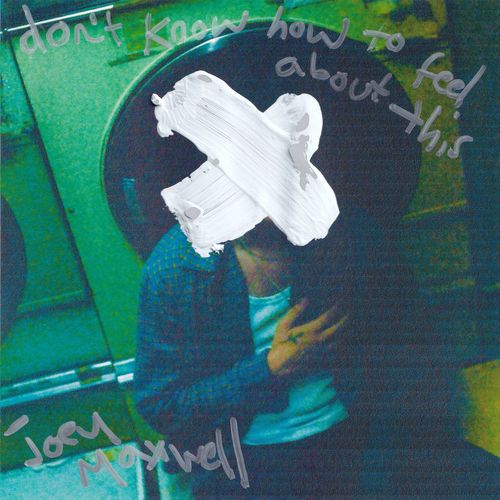 Joey Maxwell – don't know how to feel about this
Release Date: 19th October 2023
Modern music is becoming a true pick 'n' mix of genres, with more bands not wanting to be pigeonholed into a specific area giving them freedom to experiment and release what feels right at the time. This is something that Joey Maxwell has been leaning into with don't know how to feel about this being the latest in a string of releases since 2019.
A party infused introduction to Maxwell as a whole sees 'shoelaces' open the record, a track that comes straight out of the indie playbook but with a bit of an emo vibe in there to round things off. This vibe of twinkly, upbeat guitars and more down-to-earth, softer vocals brings a lovely little juxtaposition that sticks around for the rest of the piece.
Following this bouncy intro some more shoegazey influences are dragged into 'hollowing out', a delightfully easy listen that highlights the songwriting that Maxwell brings to the table. Repetitive lyrics add to the feeling of an almost out-of-body weightlessness that the track.
'idontwannatry' returns to more of the intro in terms of style, a little punchier and much more self-referential. This track continues Maxwell's lyrical brain dump on the EP as each line feels more and more like an honest self-diagnosis as the minutes tick by. Mental health and the tribulations that people face, and are finally starting to understand, are a trend throughout. Never more so than on 'in a way that i could never love myself', a track that does what the rest of the record does well in that it points the finger back at Maxwell and his own insecurities and what he needs to do to get past them.
 Whilst lyrically it's quite a simple message throughout, albeit one hidden sometimes behind Maxwell's ability to paint an honest picture of himself, each track is pieced together in a way that feels both part of the same artist's composition but also delicately unique with a consistent yet varied vibe running through the five tracks. If this is your first foray into Joey Maxwell's work then you've picked a great place to start, just make sure you head back to 2019 too.