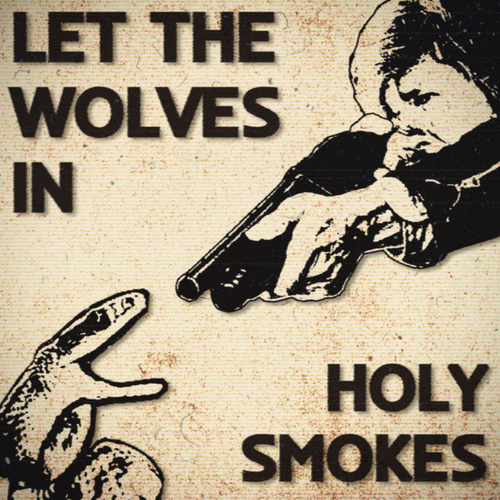 Let The Wolves In – Holy Smokes
Release Date: 29th September 2023
Remember when music didn't have to be produced to within an inch of its life? Most likely when you went to the local battle of the bands where every band sounded the same but it was just the best time. Well music can still be like that. Let The Wolves In say so.
Holy Smokes is a quaint little trio of tracks from the English group, pulsating with gritty angst from start to finish, spanning not even a full ten minutes. You can listen to the whole thing in your break, what more could you ask for?
'I'm Not Mad' opens proceedings with a delightful groove and some harsh vocals that in places feel a little Every Time I Die-esque, wavering and using a wide range despite setting the stall up in those harsh screams. The track transitions between frenetic into calmer sections, though the latter not for longer than a few seconds. A welcome respite before the energy is restored.
'Sinner' is the meat in the three song sandwich, providing more of the same in terms of a veritable feast of raw vocals and undeniable headbang-able guitars before the chunkiest riff brings a breakdown of sorts to the fore. One that will get the most ardent of metal fans contorting their face with gratitude. 'Look No Further' signs off in the same vain as its two predecessors, aggression throughout, power in abundance but all with the feeling that this is your mate's band and they're recording it in their bedroom. That's no slight on any of the tracks either, this feels natural and genuine throughout.
If you're looking for a band to come and play your local dive bar (you know the ones, posters and stuff everywhere, sticky floors, like…really sticky) then Let The Wolves In are precisely what you need. Pure, unadulterated punk energy oozes out of every second of this glimpse into what the band can achieve. Give it a spin, get ready to get sweaty.