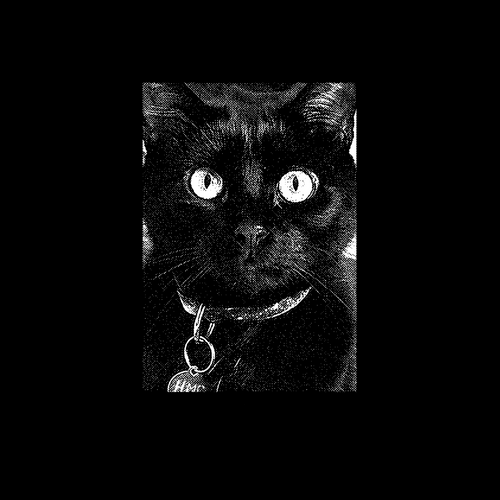 Human Missile Crisis – Liquor Store Stories
Release Date: 25th August 2023
Hailing from the Canadian province of Nova Scotia, we have the debut album from rockers Human Missile Crisis intriguingly entitled Liquor Store Stories. The nine tracks encapsulated on the record may only last a little over 35 minutes, but there's a whole lot packed into that running time.
Whether you're a fan of classic hard rock or like a punkier vibe to be included, whether you like cleaner vocals or a raspier sound to them, there's something for everyone. Unless you just don't like rock I guess, but why would you be reading this if that's the case?!
Opening up the record is 'Do You Remember', a three-minute romp that must be powered by Jack Daniels because the vocals have that tinge of Lemmy about them. The track ebbs and flows for those 180 seconds but always comes back to the punchy punk-rock vibe that is at the core of Liquor Store Stories.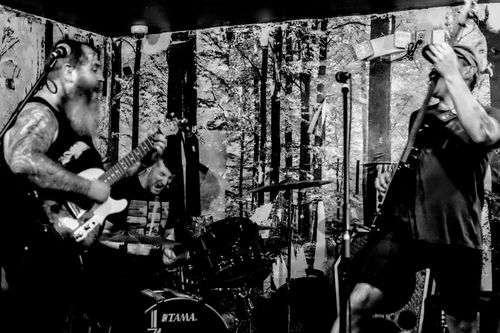 Tracks like 'The Spark' do slow things down a little, but even when this album has a bit of a break it's still full of emotion and bringing huge subjects to life. Throughout the album themes of depression and anxiety are discussed, 'Problems' is particularly emphatic in its lyrics with some corkers in there like "I swallowed up all of my pride, I took my time I cannot lie, finally I think I'm free, from the noose you tried to tie". While not as visceral as some albums, all the way through this record feels particularly genuine, raw and down to earth. The sort of album you can put on and feel like its mates sat with you giving you advice if you want. Or just a good quality record you can have a beer listening to.
'Blackwater' brings up the midway point and feels like it's going to be the biggest dance of the whole piece. Even the most ardent of 'stand there arms crossed at the back sometimes nodding along if I love the track' rock fans won't be able to resist a bit of a boogie at some of the riffs on show on this bad boy. Something that does not continue on into the next track though, as 'Distant Memory' slows things down but ruffles everything up to the point it's almost a different album. A fun if not sombre track that does an awful lot of pondering and hypothesising. An existential crisis just waiting to happen here. You've been warned.
One of the massive highlights of the album though is the penultimate track, 'Too Long', a full bloodied affair packed from start to finish with punky riffs but the real stand-out element of the track is the transitions throughout the song, beautifully moving between each section as if it's an entirely different track each time, despite keeping the heart of the song consistent.
When you look back through the nine songs that you've consumed after half an hour or so it's easy to wonder how it's only been that long. Each track is filled with its own personality and as a whole the record feels like it is greater than the sum of its parts. These guys may not be pulling up trees or reinventing the wheel or any of that nonsense, but they have created a fun record that's as much a modern rock album as it is a throwback to bands like The Clash. A cool album that has a lot of replayability, and who doesn't love a black cat?!
You can pick up the album over at Human Missile Crisis' Bandcamp page just here: humanmissilecrisis.bandcamp.com