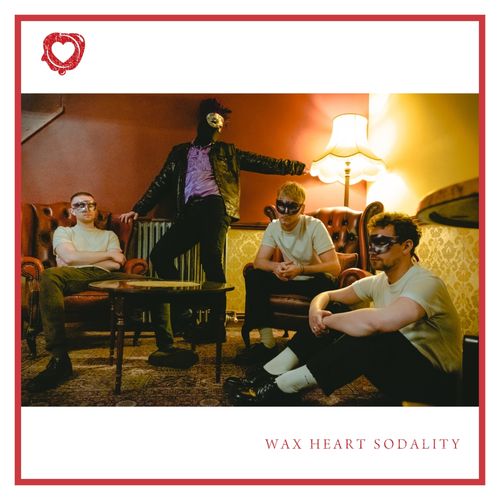 Wax Heart Sodality – Wax Heart Sodality EP
Release Date: 1st September 2023
Last Friday saw the release of the self-titled debut EP from Wax Heart Sodality, a collection of four songs pulled together by the British rockers who have been starting to make a bit of a name for themselves over recent months.
Already featured on the 6 Music and BBC Introducing, the band are pulling together a lot of what is making modern underground rock music tick in the UK. From punchy, powerful drums to a style of vocals that is reminiscent of some of the biggest names in rock over the past 40 years. Each song, each note and each word combines together to create a soundscape, but none more than on the second track, 'Live, Laugh, Love'.
Yes, in modern society the very mention of those three words in that order sends shivers down the spine of any self-respecting human, but here you get Bowie-esque vocals poured over guitars that have no right to evoke the sort of imagery they do.
Making up the other half of the mid-section of the EP, 'Lick Skin / Taste Win', a much more intriguing phrase for interior design I'm sure, continues the trend of tasty hooks and expansive vocals that will have you dancing like it's 1984 all over again…though you probably won't be happy about. Despite being the shortest track on the release it feels like the haunting vocals are going to be the thing that really sticks in the memory following the first couple of listens at the very least.
All four songs on the Wax Heart Sodality EP are just packed to the brim with a tasty amount of political and social nuance, musical gravitas and songwriting that is going to see these make a name for themselves. These guys are in prime position to really help push the narrative on British rock, alongside the likes of Phoxjaw, creating a real identity in the underground right now. Get yourself plugged into this one now!