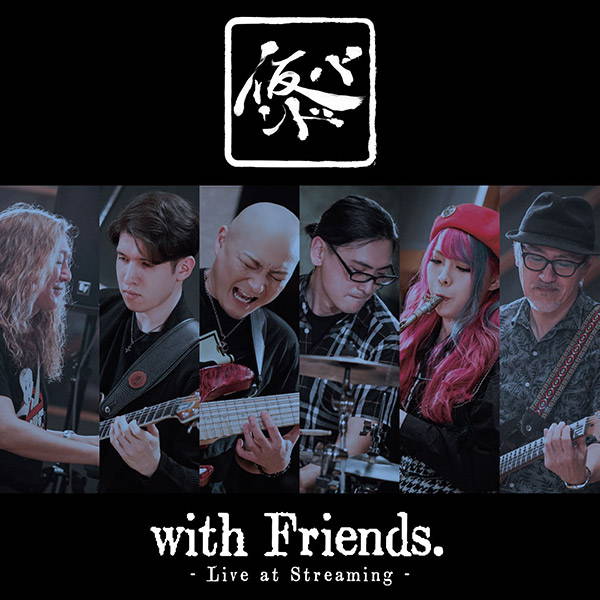 Release Date: April 30 2021
Record Label: JPU Records 
For Fans Of: Weather Report, Plini, Dream Theater
Following the passing of famed guitarist and founding member Mikio Fujioka, Kari band decided to continue by creating a tribute to him, featuring musicians that Fujioka looked up to and worked with in a tight-knit live-stream environment, a really admirable project. The results are at very least impressive.
For a ragtag collective of true virtuoso musicians, mostly current and ex-members of Babymetal's cohort, Kari Band is a place to jam, let rip and make some fiery progressive jazz fusion. The subtle but infectious drumming of Yuya Maeta and the John-Myung-esque slap bass frenetics of Boh never miss a trick. The array of dynamic and ridiculously speedy guitarists that have been brought on are something to behold as well. But there's something amiss here. 
Like a lot of 'live in the studio' endeavours, this manages to tactlessly dodge both the palpable energy of a live stage recording and the punch of a well-mixed studio effort. The result is something that feels sanitary and ultimately a bit ploddish. This isn't helped by the band's choice of guitar and keyboard tones, which manage to inadvertently homage the most dated elements of AOR and lounge music. A lot of the guitar wankery sounds like a discarded Joe Satriani B-side, and some of the quieter sax-infected backdrops are just aching for Sting to sing over them. The worst offender here would be 'Snowflakes', a really lovely moment on their debut EP, that here sounds like a slowed-down rendition of an 80s sitcom jingle, that would play over a tediously long and poorly-filmed sex scene in said sitcom.  
If you take anything from this record, make it the fun, excessive jams like 'Dancing Baloney' and 'Jamrika'. Even if they are no more deep or substantive than the rest of the album, it's hard not to be whisked away by the sheer technicality and musicianship on show. 
Clocking in at one hour and fifty minutes, it's hard to recommend the whole thing, unless you're a die-hard fan of this heavier side of fusion, or just enjoy people playing their instruments really bloody fast. It's heartwarming to know all this sheer talent has been assembled in the memory of a great friend and founder of the band, but there's just not enough imagination or colour on show to hold out for the entire runtime.
Rating: 4/10