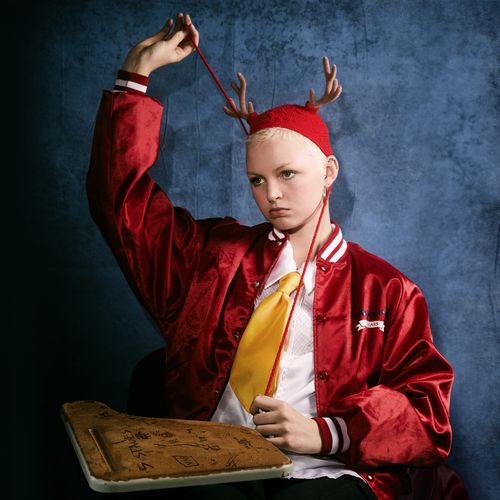 Molly Millington – 5 Stages
Release Date: 17th November 2023
Alternative music has always been a broad spectrum, from the heady days when guitar music was vogue to now when electronic vibes are coming to the fore across the world. This is leading to bands crossing genres and even just popping a few of them in a pot and making something just a little bit different. Enter Molly Millington, an alt-pop artist bringing rock, pop and even a little bit country to her music. Millington has been releasing music since the heady days of 2020 in the form of several singles, but it's about time for something a bit more substantial – 5 Stages is that something.
'Foreign Accent' is the first of six tracks on the EP that are really only connected in style by the vocal style. This opening track does a good job of setting the scene for what is a fun 20 minutes of unique and personal music. Packed with passion and energy, the track is a perfect introduction to an artist who is not going to be pigeonholed. This is something even more evident when you tick over into 'Me And My Denial', probably the most traditional pop track of the bunch and certainly the one that will have everyone up and dancing along. Or you know…just kind of stood swaying gently.
'380' turns the rock back up with a strong intro and an even stronger message, one around children dying in America and the apparent nonchalance around the situation from those in the country. A raw and emotional track, something that Millington excels at consistently, and one that will live long in the memory. As the EP starts to head towards its conclusion 'Bleach' sees one of the most beautiful communications of the phrase "go fuck yourself" as the piano ballad drives home a message of disgust in the most vivid of lyrical ways. 'Healing' brings the record to a close with acoustic softness but no less energy and emotion than any of the previous songs. A positive reinforcement that you can come through adversity, even when everything is falling apart around you.
Millington's ability to coherently put pen to paper and hand to instrument to create a piece of art that is so reflective of her journey through pain is a testament to the human spirit and the creativity we're capable of. Get over to her Bandcamp and give her some support.