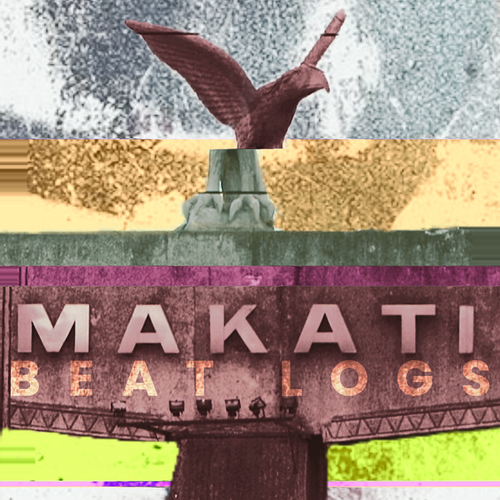 The Beat Logs – Makati
Release Date: 25th March 2023
We have to head back a little more than six months for this album but March saw the release of Makati, the latest record by Boston outfit The Beat Logs, with the album primarily in Filipino, something which likely means the album is ignored by most of the major streaming services algorithms.
'Patlang' kicks the album off with a lovely little track, clocking up just over three minutes and taking us from a pretty simple rock track in some places through some psychedelic effects before landing back in the land of indie. It's an opening song that sets the tone for the upcoming seven tracks and twenty-three or so minutes pretty perfectly. If you're not in by this point you may as well give up and leave.
The pattern has been set by that first track but it isn't a copy and paste job for the next half an hour. 'Munting Paraiso' gives us a soft, acoustic opening before it's turned up for some heavier, hard rock vibes whilst still maintaining the overtly raw vocals and some of the Asian influences, most prevalently with electronic accompaniment through the choruses. This is before 'Giliw Ko' turns up some of the more old school rock with some Thin Lizzy-esque vibes in places, though far softer in term of that rock style. Vocally the track does away with the rawness for the most part and as a whole this is just a nice, soothing, almost Latin styled track.
As the end of the album approaches there's the introduction of some English vocals in 'Loved', the vocals showing that they're more than just range as this short ballad-y track takes us by the hand into the final pair of songs, 'Sa Aming Looban' and 'Salamat Sa Tag-Araw'. The former of the pair brings in some slightly old-fashioned keys, giving a bit of a church organ vibe to it before the guitars come in and take over. There is a bit of a feel of 70s and 80s clubs around the UK to 'Sa Aming Looban', something that the closing song, 'Salamat Sa Tag-Araw' does continue to a degree. Those unrefined vocals drive the track forwards as we return to a song more akin to the openers, a nice little transition back round to the start.
If you want to hear more from these two then get yourself over to their official store on Bandcamp now where you can support something that is just a little bit different.