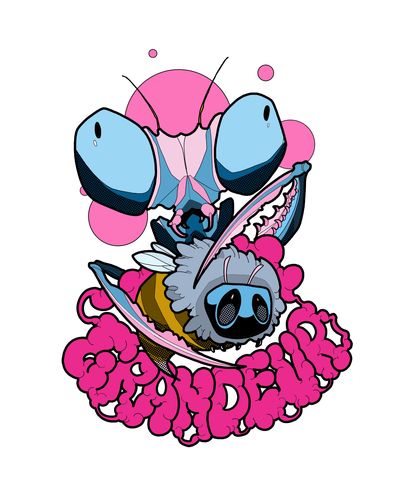 Grandeur – Grandeur
Release Date: 22nd June 2023
American three piece Grandeur dropped a new EP over the summer, three tracks of bouncy, punky, fun times and it passed us by at the time. Thankfully, we've circled back round to the self-titled affair and listeners are in for a really fun ride with this record.
'B9' opens proceedings, launching us through a fun little opening melody into an emotionally charged song that brings vocals that move from nice and clean through to raw and a bit shouty in the same line. Energy builds and builds through the song, with a few seconds of beautiful respite as the final minute of the track explodes and the heaviest section of all three songs sees it out. Heads will bang here.
The filling of whatever sandwich Grandeur is comes in the form of 'Level With Dirt', whilst not as heavy musically, the emotional aspect here dials up. Rolling drums provide the foundation of what is the highlight of the piece, with huge vocals driving the track. There's a desperation in the atmosphere of this track, built on what 'B9' started and heightened in this middle piece.
Rounding us off is 'Encrypted', the highlight of the record, though the three tracks make a delightful little package, bringing the elements of the opening pair of songs and smashing them together. The vocals are at their rawest here, feeling genuinely harrowing in places, something not easy to achieve on record and as the track transitions through softer, more composed sections, there's a growing tension that doesn't ever release as the last minute or so feel more composed and melodic than expected. A fitting end to a short record that packs so much in.
Fans of alt-rock in the form of Jimmy Eat World or Holding Absence will likely be right at home with Grandeur and their debut release. You can pick up the three-track EP from the band's Bandcamp.