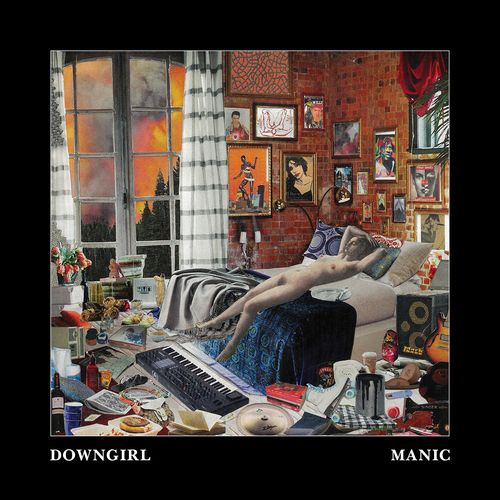 DOWNGIRL – Manic
Release Date: 21st September 2023
Aussie punk is on the menu as we head to the other side of the world for some DOWNGIRL. Their debut album/extended EP, Manic, was released for all the world to enjoy a couple of weeks ago. Featuring eight tracks of all shapes and sizes, ranging from an 85-second closing track to one song lasting almost five and a half minutes. Not something that happens on many punk records. Let's dive in.
The opening track 'Fiend' has a rawness in the vocals and an almost garage-esque vibe that sticks around for the full half an hour or so of Manic. The freneticness that the opener brings subsides occasionally, the opening of the title track that comes up next is a good example. The chaos of the opener restrained here to a more standard punky alt-rock track.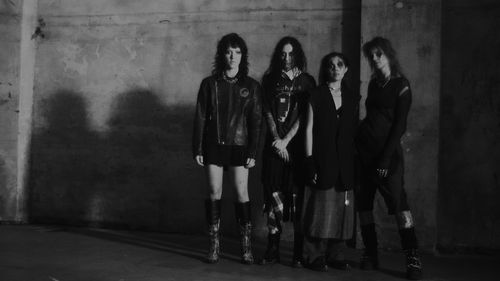 One of the highlights of the piece comes up next with 'Body'. Lyrically the track feels like a step up from the previous two at the very least. "You said you'd change, you said you'd catch me, but you're just helping me fall" has such a vulnerability to it that elevates the piece further. 'Beauty Queen' follows with a change in vocals to a style not quite as accessible, though a little less raw. Musically there's so much fuzz on the track it's hard not to get lost in it as it builds and builds around you.
The run from 'Democracy Manifest' into '2006' sees the instrumental former get the body ready for a ruddy good dance and the latter delivers it with aplomb. A pair of tracks that will get the most stoic of music fans dancing. As the end approaches, 'Boys' begins. The longest track on the album delivers nicely as it transitions through various levels of energy and angst before 'Malibu Stacy' makes an appearance in the angriest track on the piece. A fitting end for a fun record that pulls no punches, especially towards people's Mums at the end.
You can check the album out in all the usual places, but to actually support the band head on over to their Bandcamp. Vinyl, shirts, cassettes, stickers, what more could you really want or need in life?!