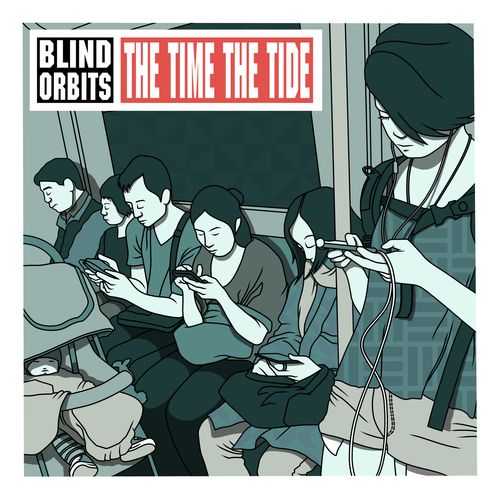 Blind Orbits – The Time, The Tide
Release Date: 29th September 2023
Days are drawing in, the weather is (no wait….should be) getting colder. It's probably the right time to start nesting. What better music to do this to than some shoegaze? Today it's in the form of Midlands-based outfit Blind Orbits and their debut EP The Time, The Tide. Just the trio of tracks adorn the EP, the first from the band, but at a little over thirteen and a half minutes there's certainly enough in here to really lose yourself in.
The opener and title track, the shortest track of the tree, starts us off with Radiohead-esque vocals and delightfully delicate guitars and drums. When shoegaze is at its best, listeners can feel like they're swept along like surfers riding a wave and that's what Blind Orbits do so well from the off. 'Reborn' takes a more synth-driven approach. Bringing a more psychedelic vibe to proceedings, yet almost feeling like it could fittingly take its place in the more optimistic scenes from 28 Days Later thanks to Dave Speedy's bass. The track builds and builds to an intense finish and delivers the listener delightfully into the final track.
Closing us out sees 'Day of the Dead (Reprise)'. A soft, considered intro brings guest vocals from Killah Priest in, a combination of hip-hop and shoegaze may not be where you though this was going, but here we are and it's just a delightful mix that doesn't at any point feel forced. The closing track ticks over what feels like a magic five-minute mark, constantly evolving. As rapping subsides, haunting vocals arrive before they come together and elevate the track further, all the while the track's intensity grows further.
It's hard to see how this quintet are still flying under the radar like they are. It may just be three tracks but the heart put into them is beautiful to behold. You can pick up the EP from the band's Bandcamp.