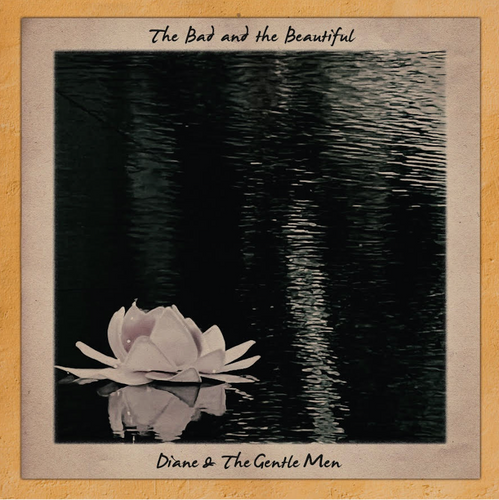 Diane & The Gentle Men – The Bad and the Beautiful
Release Date: 22nd September 2023
As Autumn hurtles towards us, the nights do that thing they do every year and make it dark when you've not even finished work and you just want to snuggle up with a glass of red in front of the TV, there are two choices when it comes to music. Full on screamy, shouty metal or a bit of softer pop-rock. Both have their purpose and time and today we're bringing you the latter in the form of The Bad and the Beautiful from New York City singer Diane Gentile and her band The Gentle Men.
From the very first few seconds of album opener 'Lace Up Your Sneakers' the vibe is set. There's some country vibes, there's some indie vibes but in truth this is just a good old fashioned soft rock album. This may be year 4 for the band in this form but immediately it feels like this is the real deal. The band click and each track from here feels lovingly put together with a story to tell, like all good music should.
'Walk With Me' is the lead single from the record and it's easy to see why. There are vibes of Manic Street Preachers and Nina Persson with 'Your Love Alone Is Not Enough' as the vocals are shared between Gentile and Alejandro Escovedo. The connection here glaringly obvious. The album slows down through the deftly composed 'Fade Away Author', the most sombre track on the album that has that 'staring through a rainy window' vibe throughout.
One of the real standouts on the record is 'The Hook Up', another track with a tale running through but this one with a much more catchy bass to it and one of the heaviest tracks, though not too heavy for the odd "oooooh" to be dropped in. Though not song should be too heavy for that. The short pair of tracks 'Be There' and 'Kiss The Sky' pull the album to its inevitable close. The former being a slide guitar-fuelled, chaotic piano-accompanied southern affair that may be the most fun you can have with 142 seconds (on this album at the very least) before you're shown the door with the beautiful finale. 'Kiss The Sky' feels almost like Mrs Potts from Beauty and the Beast is closing the show. A calm ending to an ever-changing collection of ten tracks.
If you just need that bit of escape as 2023 enters its twilight, this album will satisfy for sure. It's a delightfully soft and kindly nostalgic all at the same time. You can pick up the album from the band's website here: www.dianegentile.com