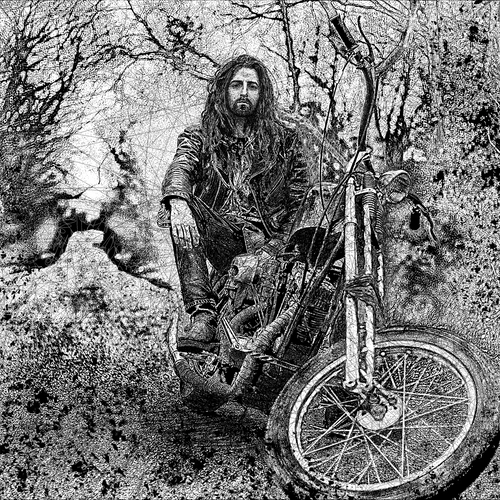 Cam Cole – Unleash
Release Date: 25th August 2023
At the back end of last month the latest release from solo artist and self-proclaimed 'heaviest one man band in the world' Cam Cole was, *sigh*, unleashed on the world. Sorry, anyway. Cole has racked up some serious numbers on some tracks, 'Mama' on it's own clocking in at 5.7 million streams on Spotify alone at the time of publishing this. Despite this, the release of Unleash has gone criminally under the radar.
Fans of artist such as Lenny Kravitz will likely be thrilled by at least the intro of Unleash. The fuzzy riffs feeling like a delightful blend of southern and bluesy rock and the vocals, although containing a good amount of variation, having that Kravitz and Prince vibe to them. Ten tracks, forty minutes. Strap yourselves in for this one.
A Led Zep-inspired intro breaks us in nice and gently to album opener 'Truth Be Told'. The fuzzy riffs enter the fray shortly after and from there it's whiskey-sipping, head-banging and sweat-pouring rock 'n' roll. 'Vibes' feels like it's being sung directly to the listener, a softer second track after the full-blooded opener, though the riffs in here are just pure filth and grow through the song into a powerful wall of noise. Such an engaging opening pair of songs that lead nicely back to some delightful slide guitar and a really fresh feeling to what is an incredibly classic sound.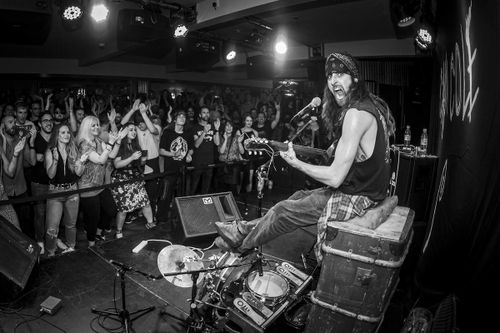 A lot of albums, especially when it comes to second or third releases, struggle with the flow of the piece, not quite getting the big hitters in the right place or having tracks that feel a little jarring due to their positioning. No there though. One of the highlights of the whole album is the intro to 'Look Into The Moon', the opening few seconds feeling like the opening to a post-apocalyptic game before sombre vocals start and really double down on the feeling that flows perfectly into 'So Alive' that kicks of slowly and picks up perfectly to bring the second half of the album alive.
As the album careens towards its inevitable end there's still time for the huge and heavy 'Slave To The Breaks', a hard rock track that's bordering on metal in places as well as the final track, an eight-minute ballad that eases you out of the album following it's predecessor's barrage. 'Home' is a fitting end to the album, combining the sparse, isolation-inducing elements of the middle section with some beefy riffs that see the album to its conclusion.
There are plenty of options for picking up Unleash, but this is one album that just feels like it deserves to be owned in its physical format and experienced up close and in person. You can pick it up from a few of the links here: camcole.com/unleash