Talking To Shadows – Lost
Release Date: 30th June 2023
Fans of captivating gaze-rock need to sit down, get some headphones and get ready to chill the fuck out as Talking To Shadows bring their first EP in a couple of years to the world. Lost is titled exactly as it sounds, it's a small collection of tracks that will entice and enthral in equal measure, bringing a calmness that rock music seldom provides.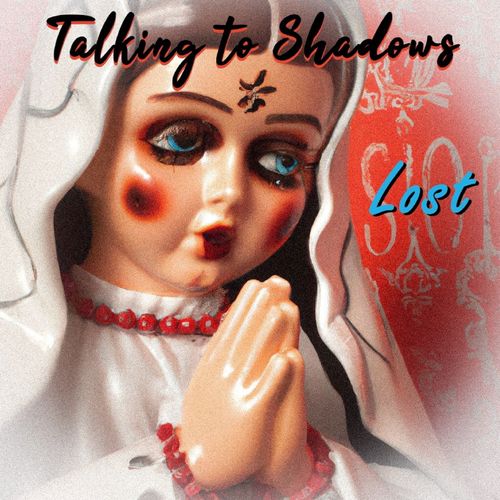 All four tracks on this EP are so equally strong that pulling anything out to hold above the rest feels like a disservice in truth. The opening track, 'Soma', has such soft, delicate vocals and a delightful melody during the verses, the almost chaotic outbursts really bring the song to life, providing stark contrast and feeling in parts like some of Foo Fighters softer tracks from the mid-noughties.
At almost twenty minutes long, Talking To Shadows isn't the shortest EP you'll ever hear, but with many gaze bands there isn't any wasted time, just pure atmosphere. Enter 'Exit Wound'. A track that starts of so calmly it's easy to bit quite be focusing as it comes round. That is until it properly kicks in just after the minutes mark and you're pulled back into it. This happens time and time again on the record and is not a bad thing at all, if anything it means repeat listens are rewarded through picking up on sections that had you drifting way on previous spins.
'Give Me Some Of You' and 'Lost' are the two closers and in different ways are the heavier half of the piece. The former has less of the floaty moments the opening pair of tracks, with more guitars throughout and the softer elements providing the contrast here. Closer 'Lost' though Cranberries vibes and is straight out of the 90s in style. A fun track that showcases vocal range and feels just all round darker than the previous three songs. An intense end to the EP.
EPs are a smart way to go these days as you aren't committing potential fans to listen to a huge piece of work but can still craft a world for those listeners to get lost in. That is what Talking To Shadows have done brilliantly here. There are so many worse ways to spend twenty minutes of your life.
Pick up the album here: talkingtoshadows.bandcamp.com/album/lost